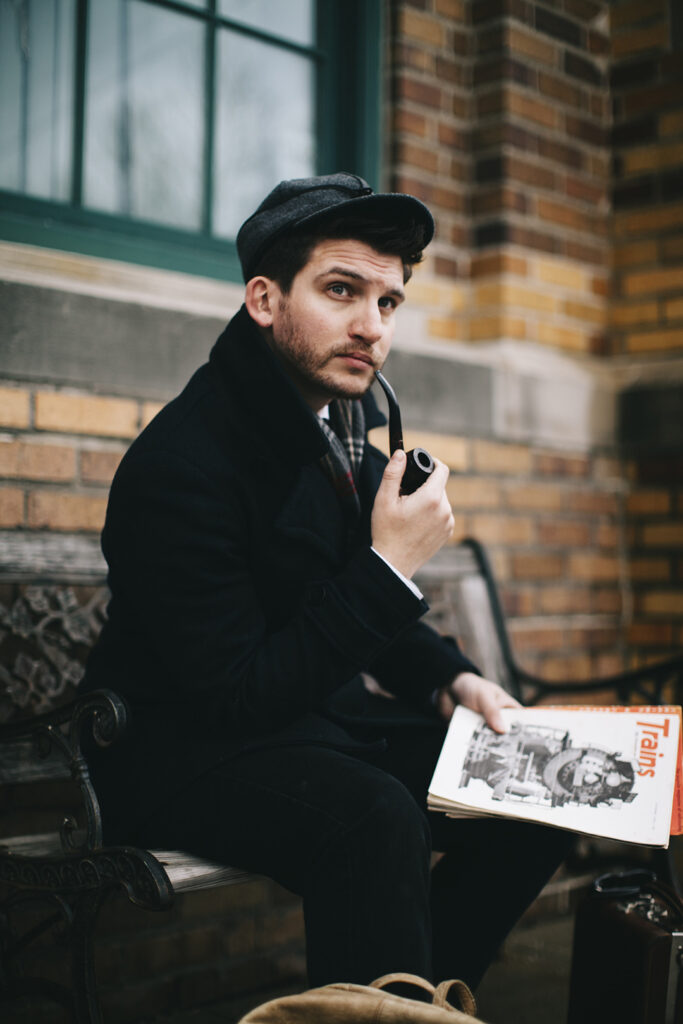 Lynch's formal training began at the New York Film Academy in Los Angeles during a film production internship with NBC/Universal in 2005. Lynch later entered the film directing track at Columbia College, Chicago and worked for Apple, Inc,  promoting and managing a specialty education store for two years.
At the same time, he began production on his short film The Passenger, which would go on to receive awards from Midwestern film festivals in 2008, including First Place from the Really Big Short Film Festival at the Indiana State Museum.
Lynch would later work with CBS, Paramount, The History Channel, and several independent production houses in creative consulting and production capacities.
Named one of the under-35 leaders in railroad preservation by TRAINS Magazine in 2005, Lynch's passion for the railroad industry found him promoting and working for a number of railroad companies. His work combining railroad and film experience has carved out a niche as a railroad transportation coordinator for motion pictures in the Midwest. In 2009, his work was recognized by the Center for Railroad Art and Photography.
That same year, Lynch approached the City of Fort Wayne with a redevelopment concept for a former rail yard and riverfront property near the city's downtown. Named for an adjoining city park, the Headwaters Junction concept proposed to combine river, rail, and trail development near downtown. Endorsed as "big, bold, and transformational" by the Fort Wayne Legacy Task Force in 2012, the project was included in the proposed Fort Wayne River District. It was heralded as a "catalytic destination" by consultants SWA Group in 2014.
In 2010, Lynch was hired as an adjunct cinematography instructor for Huntington University's growing Digital Media Arts program. Later that same year, he was hired to manage and maintain the university's film and animation equipment and facilities and began teaching advanced cinematography, advanced directing and producing, film theory, as well as other film production courses.
Lynch was heralded as a "creative entrepreneur" by Arts United of Greater Fort Wayne and a "community connector" by Leadership Fort Wayne in 2011. He produced the popular My City music video in late 2011. In 2013, Lynch was recognized as one of Northeast Indiana's "Forty Under 40" by the Greater Fort Wayne Business Weekly.
From 2016 – 2021, Lynch led and developed the video marketing strategy for Sweetwater Sound, the world's largest online retailer of music instruments and pro audio gear.
In 2018, he was also tasked with helping bring to life the vision of revitalizing Fort Wayne's dilapidated General Electrics complex as the filmmaker for Fort Wayne Electric Works.
Since 2021, he has worked as a professional railroad consultant for FMW Solutions and National Rail Consulting Group, routinely working with regional, short line, and Class I railroads, as well as museums and non-profit organizations in their operations, marketing, fundraising, and strategic planning.
In 2022, he worked to create the Indiana Rail Experience, realizing components from the initial 2016 Headwaters Junction proposal in a new regional railroad attraction that was named Indiana's Best New Experience in 2023.
Through Lynchpin Creative, he has combined his love of culture, history, and the arts with placemaking and economic development. Lynch continues to write, direct, produce, and consult on a variety of projects throughout the region.