In the dangerous and declining railroad industry of the 1940s, the family of a blue-collar foreman and his band of colorful workers grapple with changing times as a new technology threatens to decimate their way of life.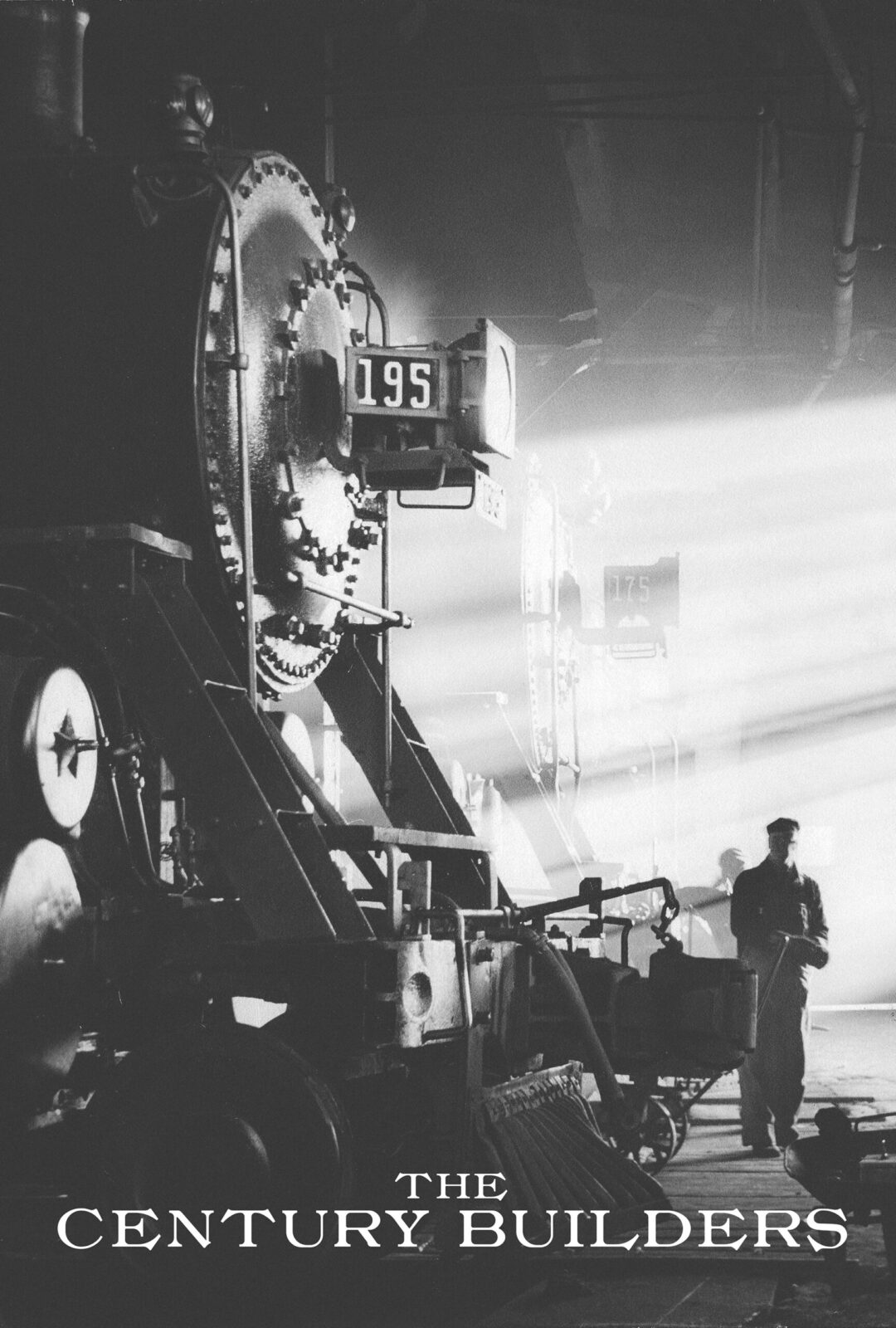 THE CENTURY BUILDERS is a blue-collar, workplace drama in the style of MAD MEN and QUEENS GAMBIT, with shades of OCTOBER SKY and MATEWAN.
In the thriving industrial city of Spencer, Ohio THE RAILROAD dictates every way of life and foreman Lawrence Sullivan is charged with keeping hundreds of men and their locomotives moving around the clock.
Amid the menace of strikes, breakdowns, and estrangement from his family and employees, Sullivan's railroad shop is threatened with closure, and he must keep the trains running, starve off cutbacks and come up with a plan to keep the town alive.
THE CENTURY BUILDERS explores the tenuous struggle between traditions and technologies; the slow downfall of the white middle class; the rising pride of a desegregated workforce; and the collective strain felt in adapting – or failing to adapt — to ever-encroaching change.
All of this really happened.
And it is an allegory for 21st Century America.
"Captivating and symbolic, The Century Builders consists of diverse characters that make the world in question vibrant, lively and unforgettable. When the first act ends, it becomes evident that the author is a master storyteller. This is a script with promising potential.

The Golden Script Competition (2021)
"A seamlessly written and well-executed pilot. There is built-in tension in a world I haven't seen explored. This episodic drama could pack a punch as a limited series or with its slow-burn tension and tight timeframe (a little more than a day in the pilot.) The railroad era is always a story element but never a feature and the narrative is polished and engaging. As a series, this could really usher in a new angle to this genre.

Austin Film Festival Judge (2019)
"Smartly written and focused, this is a teleplay full of potential, with a lot of heart and great characters. It presents a clear atmosphere and narrative stakes that feel true to the time period and it grapples with enough nuanced issues of identity that make it feel contemporary.

L.A. International Screenplay Awards Reader
"A wonderfully captivating story. The script is masterful at painting a picture and jam packed with subtext and emotion. The sense of time and place is vibrantly clear, transporting us to a fully-envisioned world where it feels like the characters already inhabit a life beyond the page. At times, it feels like like a love letter to trains and the picturesque, Rockwellian days of old (if they ever truly existed). And to the script's credit, it does seem dedicated to exploring the cracks in that façade through the problematic race, class, and gender relations that haunted this country as much or more then as they do today. The dialogue feels stylized yet organic and appropriate, and the plot well-designed.

Blacklist Evaluation
"THE CENTURY BUILDERS is a refreshingly original and wonderfully written pilot with top-notch dialogue and a rich and vibrant world even though it is covered in soot and oil, populated with equally colorful and dynamic characters. This pilot was a pure pleasure to read, authentic to the period, cultures, and social class. You've effectively hooked this audience member in with the unique setting, engaging cast, and compelling story.

ScreenCraft Judge (2019)
"An enjoyable, well-written pilot that flows with a rhythm & pace, full of credibility and fast-firing, natural dialogue. An incredibly satisfying tome on evolving times. Given its railroad roots, it would be well at home among prestige drama on streaming or cable.

Blacklist Evaluation
"The pilot episode of THE CENTURY BUILDERS is undeniably impressive. From its careful attention to period detail, to its robust depiction of the intricacies of train and engine work, it's easy to see how much dedication was put into this project. This is smart, dramatic material that feels very in line with other big-budgeted premium cable hit series like CHERNOBYL and WESTWORLD. As far as the overall story here, I think this pilot has a great command of theme and world-building. On the whole, THE CENTURY BUILDERS has a huge amount of promise.

Launchpad Judge (2019)
Kelly Christian Lynch
Inspired by his family history and a lifelong connection to railroading, award-winning filmmaker KELLY LYNCH has developed THE CENTURY BUILDERS after a decade of producing award-winning work in the film and railroad industries.
His grandfather, Lawrence "Red" Lynch, was a roundhouse foreman for the once-prestigious New York Central Railroad until 1963.
In 2005, Lynch was named one of the under-35 leaders in railroad preservation by TRAINS Magazine, and his film and photo work was recognized by the Center for Railroad Art and Photography in 2009.
Since 2007, Lynch has worked as a freelance marketing consultant and filmmaker under Lynchpin Creative in northeast Indiana. He also serves as the Vice President of the Fort Wayne Railroad Historical Society, which restores, maintains, and operates the same type of historic railroad equipment central to the storyline of THE CENTURY BUILDERS.